Coshocton Crest Lodge
Situated atop the rolling hills of Coshocton county, sits a 7,000 square foot Amish built custom log home. This luxury log home will accommodate up to 16 guests making it perfect for family gatherings and larger groups. The home boasts a large fully equipped kitchen area, two gas fireplaces, unique décor, western style saloon, theater room, arcade room, large outdoor pavilion with stone fireplace, grill, sunflower field (in season), deer plots, and private balcony and observation areas. Guests can enjoy privacy and 100 acres of property for exploration. Luxury amenities, accommodations and breathtaking 360 views, make this a unique and memorable getaway.
This expansive log home is the perfect getaway for the traveler who loves the outdoors and appreciates 5 star amenities. The home is beautifully decorated and true to its natural surroundings. Inside and out, Coshocton Crest Lodge has something for every age.
Features
Sleeps 16
4 Baths
5 Bedrooms
8 Persons Hot Tub
Fire Ring
Full Kitchen
Gas Grill
Indoor Fireplace
Theater Room
More properties like Coshocton Crest Lodge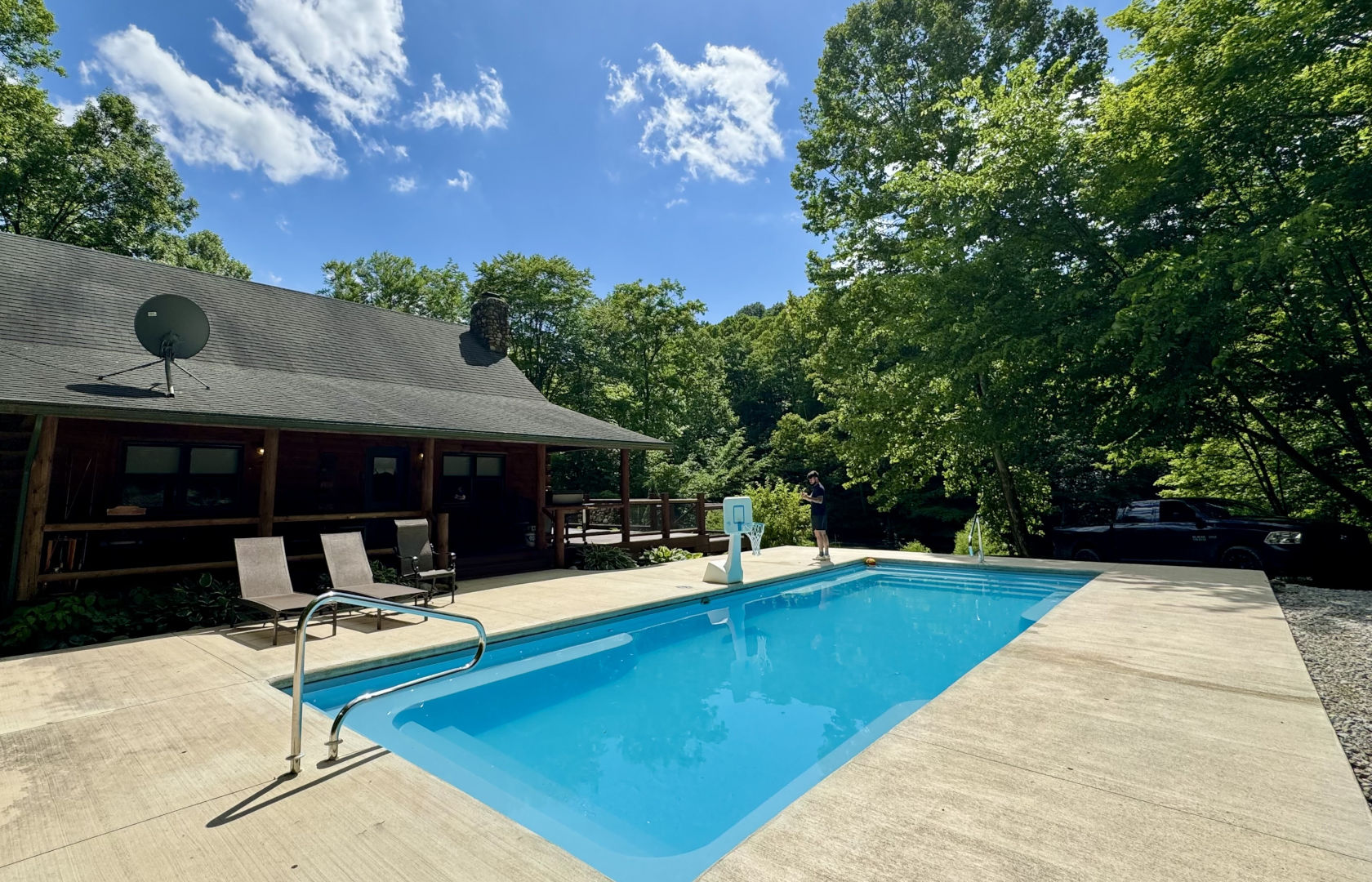 Ridgewater Lodge
Sleeps 14
3 Baths
4 Bedrooms
Fully Stocked Pond
Hot Tub
In-ground Spa
Outdoor Television
Theater Room
Nestled in the stunning Hocking Hills: we welcome you to experience our new and luxury Ridgewater lodge. Enjoy pure privacy with your group of up to fourteen. There's a gorgeous new home theater to show your favorite film.
More Details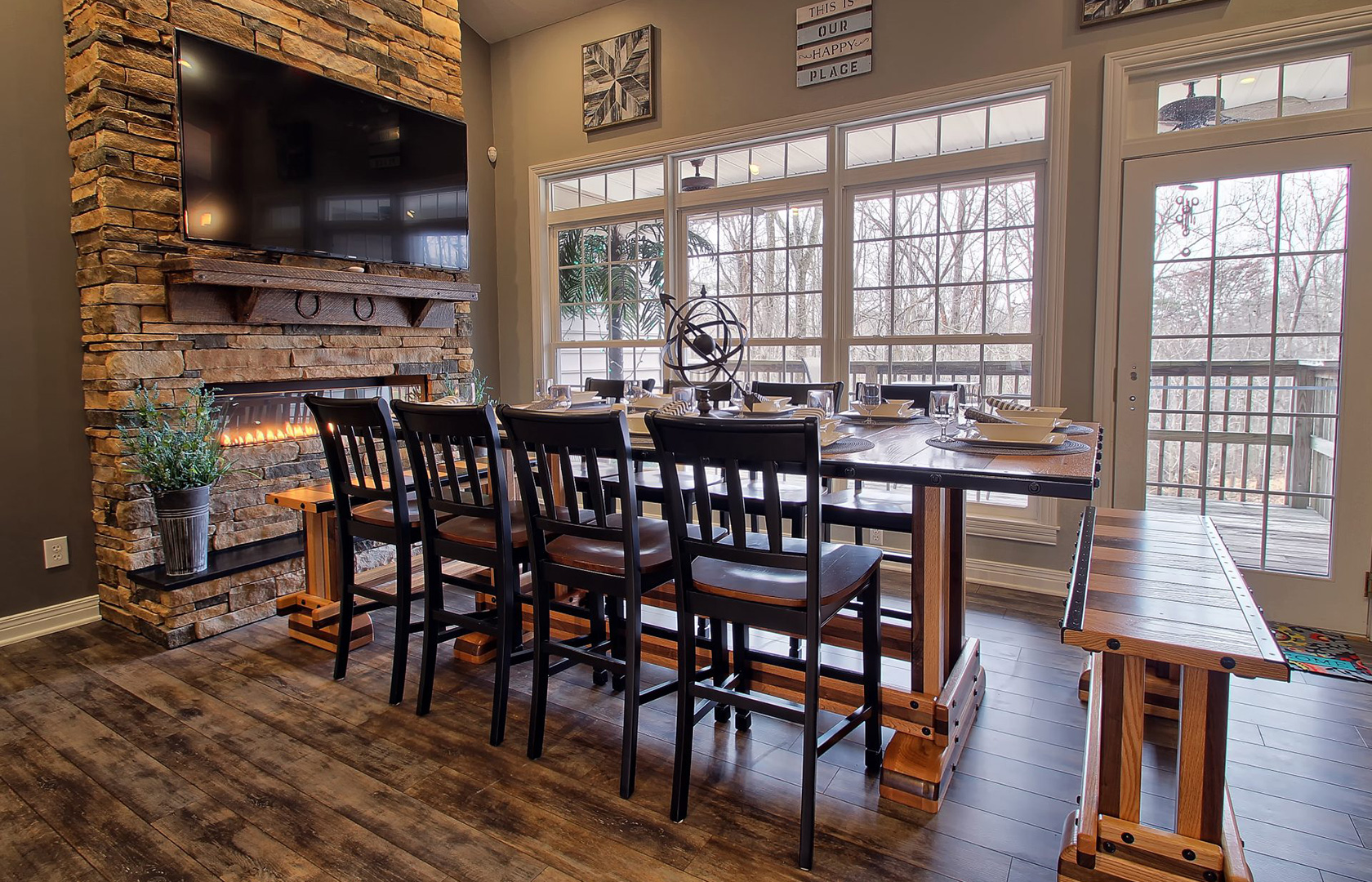 Webb Pointe Lodge
Sleeps 16
4 Baths
6 Bedrooms
8 Persons Hot Tub
Fire Ring
In-ground Pool
Indoor Fireplace
Theater Room
Webb Pointe provides mid size groups with a private and luxurious Hocking Hills vacation experience. A twist of modern comfort combined with the rustic elegance of the Hocking Hills makes for the first of its kind in the area and in the Ohio Luxury Lodging's Luxury Collection
More Details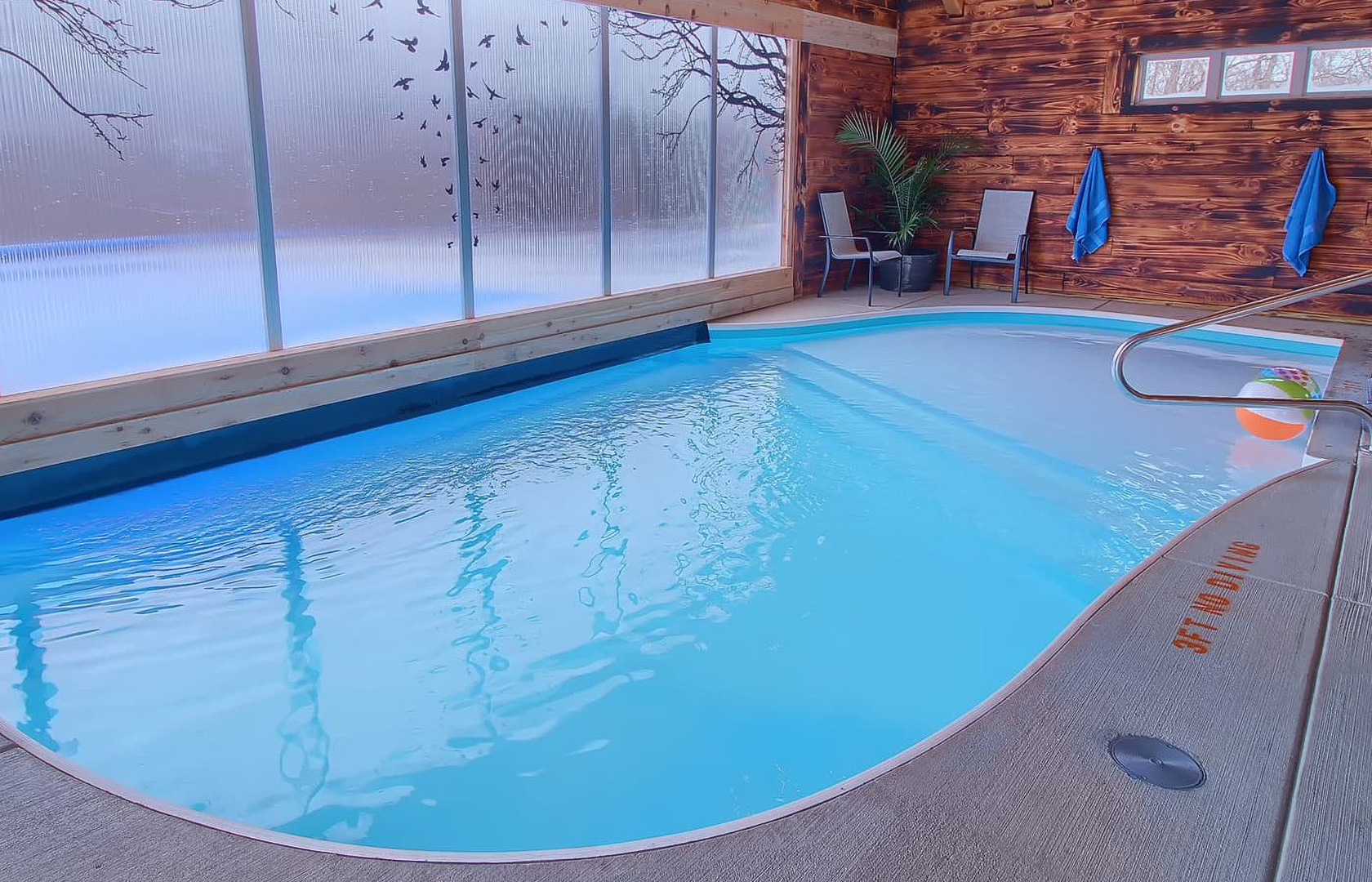 Ridgemont Lodge
Sleeps 16
5 Bedrooms
Fully Stocked Pond
Game Room
Indoor Outdoor Pool
Theater Room
Striking the perfect balance between stately home and cozy cabin, The Ridgemont is one of the most stunning lodges we've ever created. Its environmentally conscious design marries the traditional with the modern and boasts all the luxury amenities you'd expect to find in a 5-star resort.
More Details