Stone Lake Lodge
A lakeside lodge features private access to trophy stocked and spring fed fishing lake and dock that can accommodate up to 12 guests, but can also be a romantic retreat for just two. Serene, secluded, and newly built, this lodge offers a large patio area equipped with grill and lakeview, an outdoor fire pit, stone walking trail, picnic area, hot tub, and natural landscaping that ensures guests truly enjoy the outdoors. Once inside, guest can enjoy central air conditioning, a kitchen built for entertaining, large windows for lake viewing, vaulted ceilings and artisan, hand built furnishings. Other features of the cabin include arcade games, large 70-inch television with satellite television, wet bar, and a spa like bathroom. This setting is truly heaven on earth.
This brand-new lodge is a charming and luxurious retreat for the traveler that wants to slow down and take in the peace in quiet that the surrounding area provides. Relax on the front porch with some wine while listening to the sound of the water fountain or fish off the dock of our spring fed private and fully stocked lake.
Features
Sleeps 12
Fire Ring
Full Kitchen
Fully Stocked Pond
Gas Grill
Indoor Fireplace
Theater Room
More properties like Stone Lake Lodge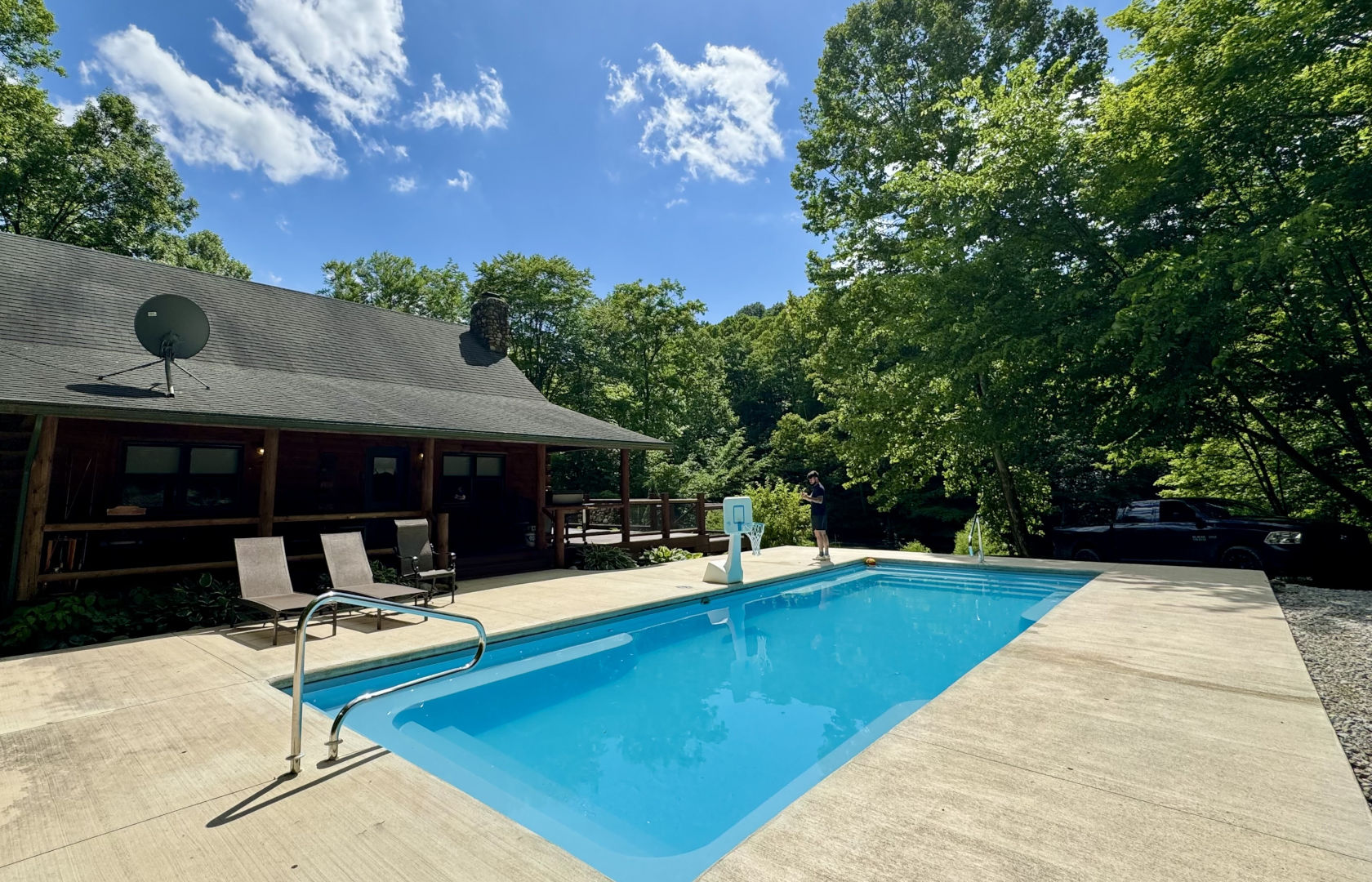 Ridgewater Lodge
Sleeps 14
3 Baths
4 Bedrooms
Fully Stocked Pond
Hot Tub
In-ground Spa
Outdoor Television
Theater Room
Nestled in the stunning Hocking Hills: we welcome you to experience our new and luxury Ridgewater lodge. Enjoy pure privacy with your group of up to fourteen. There's a gorgeous new home theater to show your favorite film.
More Details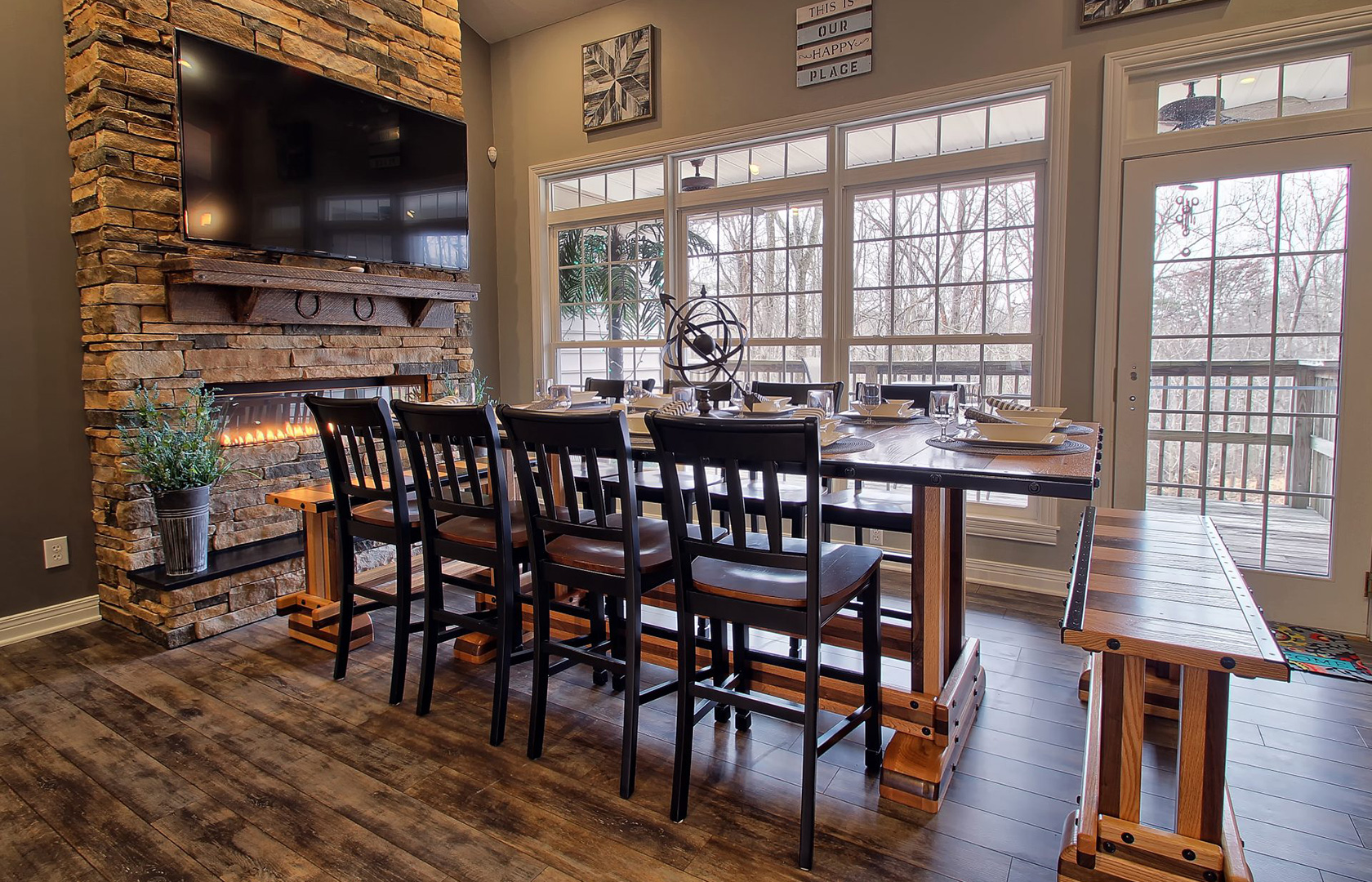 Webb Pointe Lodge
Sleeps 16
4 Baths
6 Bedrooms
8 Persons Hot Tub
Fire Ring
In-ground Pool
Indoor Fireplace
Theater Room
Webb Pointe provides mid size groups with a private and luxurious Hocking Hills vacation experience. A twist of modern comfort combined with the rustic elegance of the Hocking Hills makes for the first of its kind in the area and in the Ohio Luxury Lodging's Luxury Collection
More Details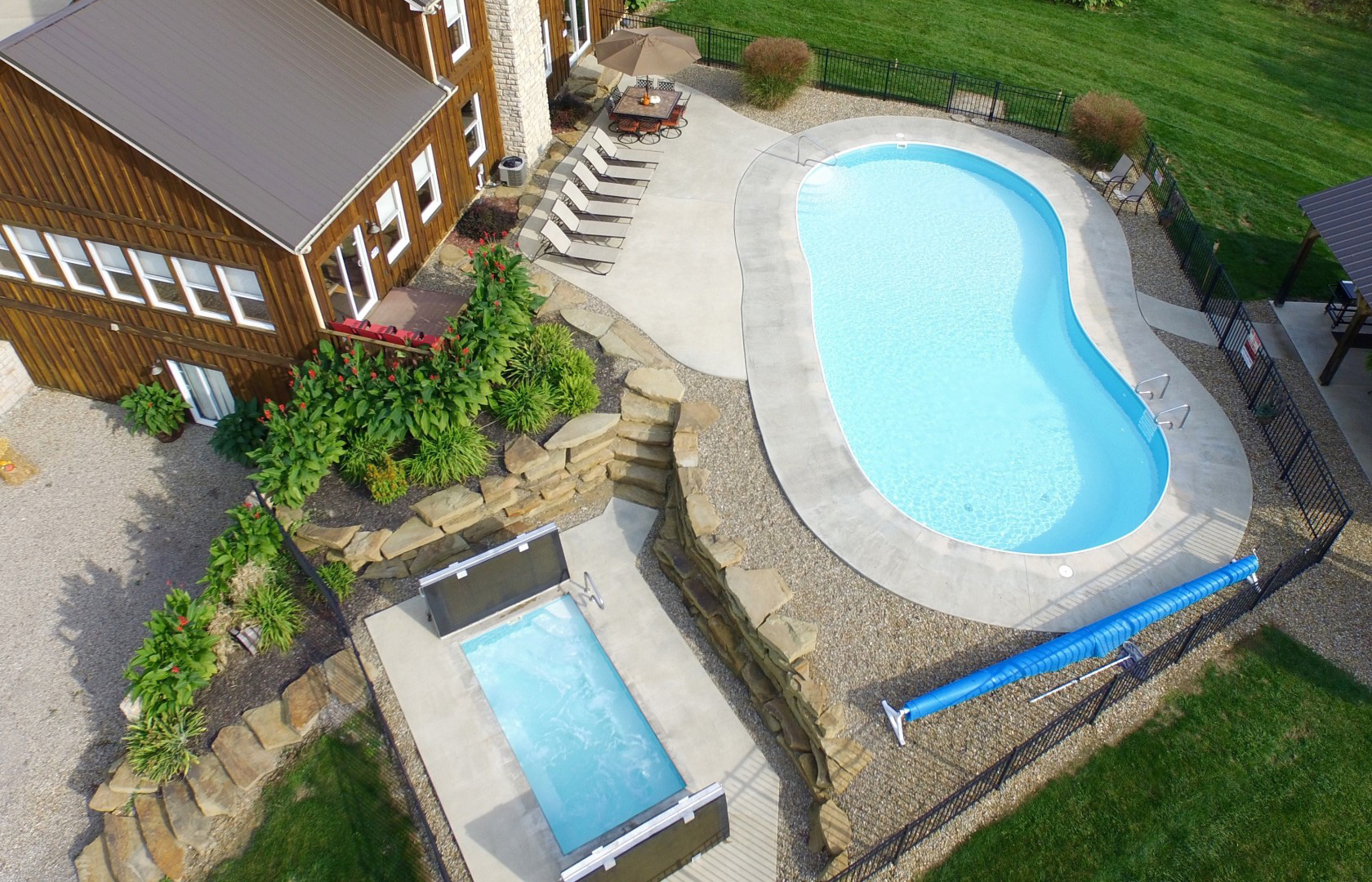 Maker's Lodge
Sleeps 24
4.5 Baths
7 Bedrooms
Fire Brick Oven
Game Room
In-ground Pool
Theater Room
Situated on 202 private acres, this property features the Makers Lodge, and the Bookers & Woodford cabins. The Makers Lodge can accommodate 24 guests, making it ideal for large family vacations and corporate retreats. The cabins can accommodate up to 4 guests, making them perfect for small families or a romantic getaway.
More Details