Features
Sleeps 14
4 Baths
6 Bedrooms
8 Persons Hot Tub
Fire Ring
In-ground Pool
Indoor Fireplace
Theater Room
Availability
Jan 2021
Su
Mo
Tu
We
Th
Fr
Sa
01
02
03
04
05
06
07
08
09
10
11
12
13
14
15
16
17
18
19
20
21
22
23
24
25
26
27
28
29
30
31
Feb 2021
Su
Mo
Tu
We
Th
Fr
Sa
01
02
03
04
05
06
07
08
09
10
11
12
13
14
15
16
17
18
19
20
21
22
23
24
25
26
27
28
Mar 2021
Su
Mo
Tu
We
Th
Fr
Sa
01
02
03
04
05
06
07
08
09
10
11
12
13
14
15
16
17
18
19
20
21
22
23
24
25
26
27
28
29
30
31
Apr 2021
Su
Mo
Tu
We
Th
Fr
Sa
01
02
03
04
05
06
07
08
09
10
11
12
13
14
15
16
17
18
19
20
21
22
23
24
25
26
27
28
29
30
May 2021
Su
Mo
Tu
We
Th
Fr
Sa
01
02
03
04
05
06
07
08
09
10
11
12
13
14
15
16
17
18
19
20
21
22
23
24
25
26
27
28
29
30
31
Jun 2021
Su
Mo
Tu
We
Th
Fr
Sa
01
02
03
04
05
06
07
08
09
10
11
12
13
14
15
16
17
18
19
20
21
22
23
24
25
26
27
28
29
30
More properties like Webb Pointe Lodge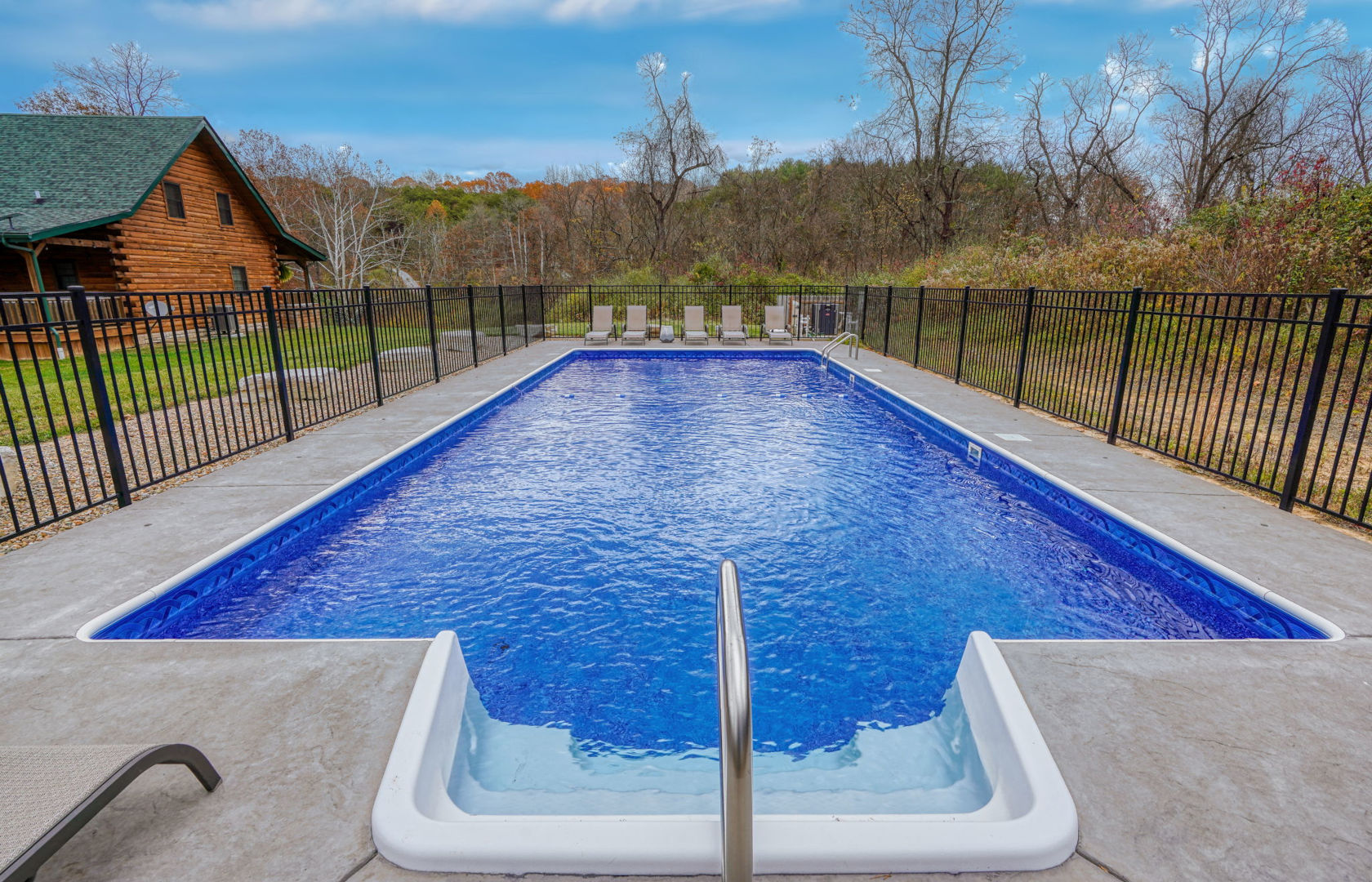 Lovely Breeze Lodge
Sleeps 16
5 Bedrooms
Heated Pool
Hot Tub
Indoor Fireplace
Outdoor Television
Wrap Around Deck
Hocking Hills newest luxury lodge for 2021, with 5 bedrooms & 3 baths. This luxurious lodge features an 18x40 heated inground pool surrounded by loungers, stunning landscape & custom fire ring. The lodge boasts a large wrap around deck with an 8-10 person hot tub, outdoor television, comfortable seating & so much more.
More Details
Ridgemont Lodge
Sleeps 14
5 Bedrooms
Game Room
Indoor Outdoor Pool
Striking the perfect balance between stately home and cozy cabin, The Ridgemont is one of the most stunning lodges we've ever created. Its environmentally conscious design marries the traditional with the modern and boasts all the luxury amenities you'd expect to find in a 5-star resort.
More Details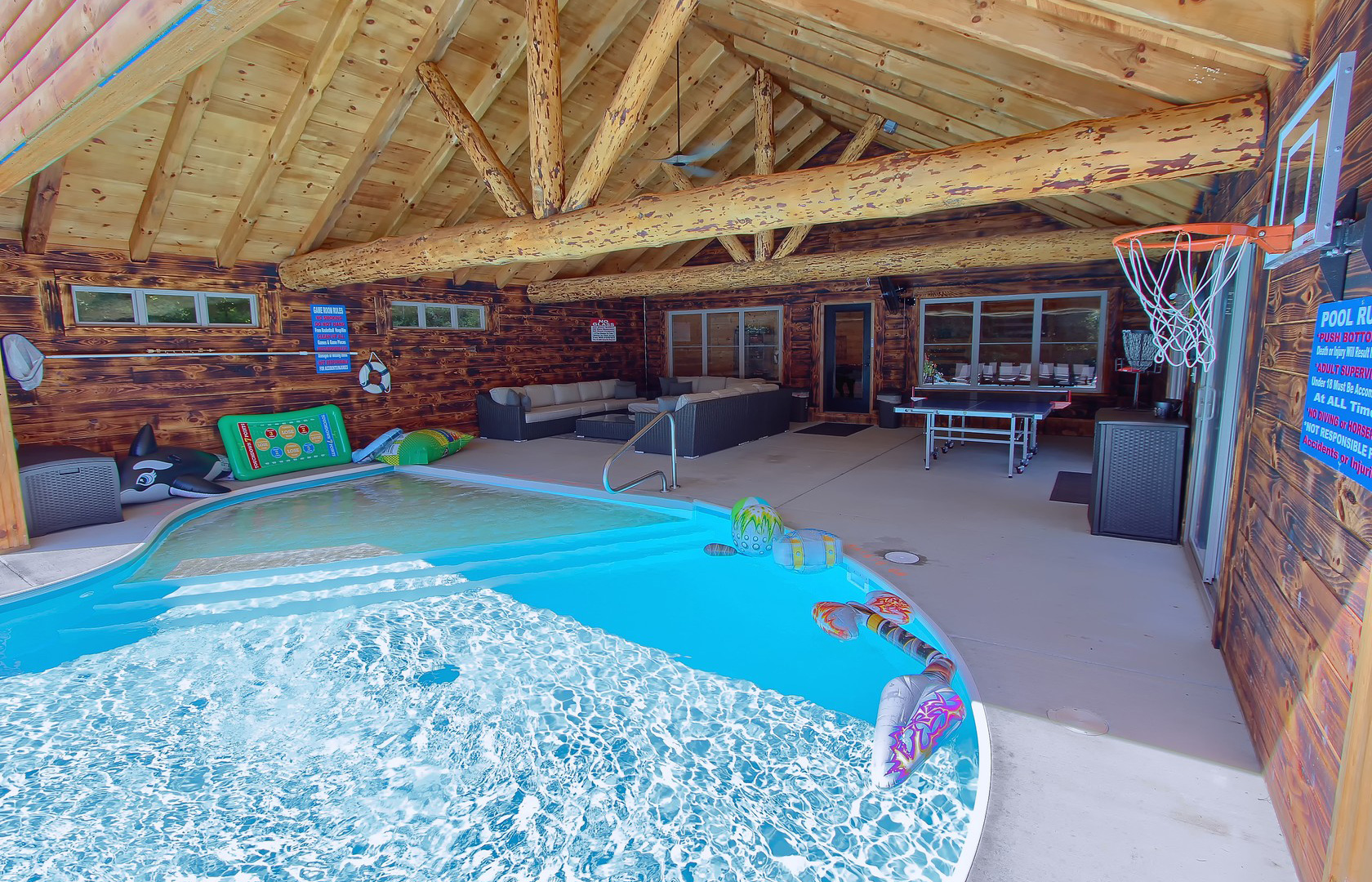 Angel's Envy Lodge
Sleeps 24
16 Persons Hot Tub
6.5 Baths
8 Bedrooms
Indoor Outdoor Pool
Stone Seated Firepit
Theater Room
Head away for a holiday like no other at Angel's Envy Lodge. The most recent addition to Bourbon Ridge Retreat's plethora of luxurious lodges, Angels Envy is yet another absurdly luxurious country retreat nestled in the heart of Hocking Hills' lush countryside.
More Details