Woodford Cabin
If you are looking for a cabin for 2 in hocking hills, secluded, romantic getaway or the perfect place to escape with your family for a long weekend or low-key family vacation, there's nowhere in the Hocking Hills luxury cabins market like The Woodford Cabin at Bourbon Ridge Retreat.
So much more than just a place to hang your hat and lay your head, The Woodford luxury cabin is filled with the kinds of high-end, luxury amenities, comfortable furnishings and state-of-the-art appliances and technology synonymous with the Ohio Luxury Lodging brand.
From its vaulted living room ceilings and 6-foot-tall windows, to the sleek, high-end, fully stocked kitchen; guests to The Woodford luxury cabin often find it tough to return home after their stay.
Inside, the atmosphere of The Woodford luxury cabin is cozy and inviting with its plump, premium leather sofa and pair of matching, comfortable chairs all situated around the charming stone fireplace and hearth.
Views of the property's rich and varied scenery are plentiful throughout the cabin's open, airy floor plan. Granite countertops cap off the open-concept kitchen, the centerpiece of which is a fully featured, granite-topped island complete with automatic dishwasher, dual-basin sink, garbage disposal, storage and seating for four.
Features
Sleeps 4
1 Bedroom
Custom Built Shower
Gas Grill
Hot Tub
In-ground Pool
Private Dock
Theater Room
Availability
Sep 2023
Su
Mo
Tu
We
Th
Fr
Sa
01
02
03
04
05
06
07
08
09
10
11
12
13
14
15
16
17
18
19
20
21
22
23
24
25
26
27
28
29
30
Oct 2023
Su
Mo
Tu
We
Th
Fr
Sa
01
02
03
04
05
06
07
08
09
10
11
12
13
14
15
16
17
18
19
20
21
22
23
24
25
26
27
28
29
30
31
Nov 2023
Su
Mo
Tu
We
Th
Fr
Sa
01
02
03
04
05
06
07
08
09
10
11
12
13
14
15
16
17
18
19
20
21
22
23
24
25
26
27
28
29
30
Dec 2023
Su
Mo
Tu
We
Th
Fr
Sa
01
02
03
04
05
06
07
08
09
10
11
12
13
14
15
16
17
18
19
20
21
22
23
24
25
26
27
28
29
30
31
Jan 2024
Su
Mo
Tu
We
Th
Fr
Sa
01
02
03
04
05
06
07
08
09
10
11
12
13
14
15
16
17
18
19
20
21
22
23
24
25
26
27
28
29
30
31
Feb 2024
Su
Mo
Tu
We
Th
Fr
Sa
01
02
03
04
05
06
07
08
09
10
11
12
13
14
15
16
17
18
19
20
21
22
23
24
25
26
27
28
29
More properties like Woodford Cabin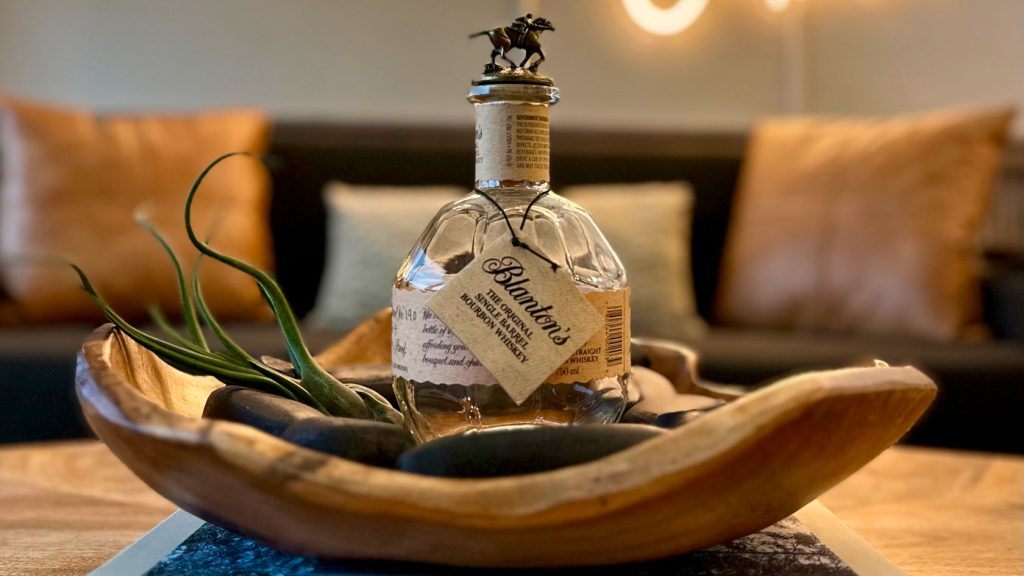 Blanton's Eco-Luxe Cabin
Sleeps 2
Custom Shower
Gas Grill
Hot Tub
Infrared Sauna
Private Pond
Sleeps 2
Welcome to an exclusive sanctuary where luxury meets sustainability – Blanton's by Bourbon Ridge Retreat. Our new eco-luxe cabins redefine opulent vacation experiences. Designed for up to two guests, these extraordinary retreats offer a gourmet kitchen for culinary enthusiasts. The cozy living area, complemented by an electric fireplace, provides a perfect atmosphere for relaxation. Immerse…
More Details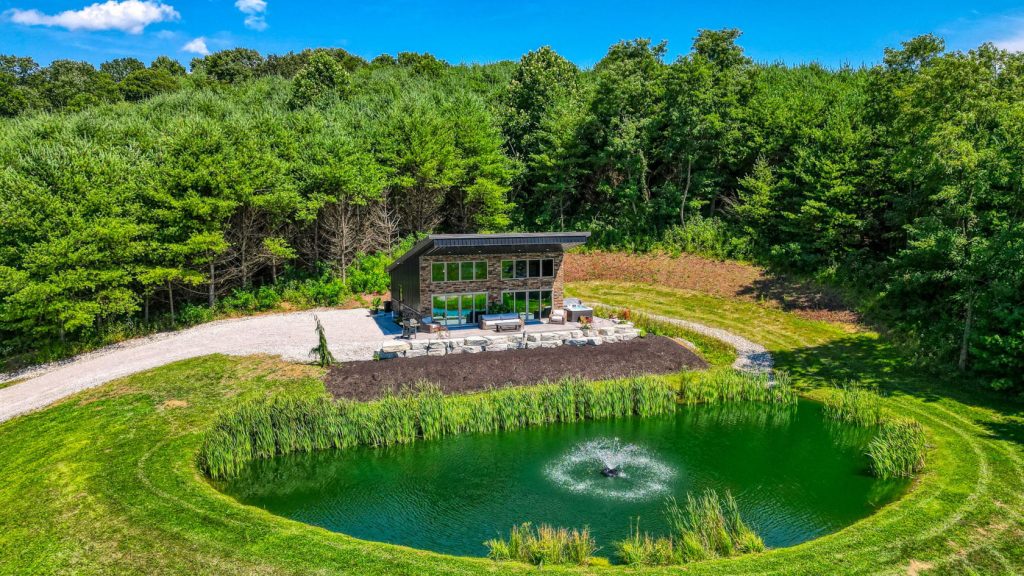 Forester Eco-Luxe Cabin for 2
Sleeps 2
Custom Shower
Gas Grill
Hot Tub
Infrared Sauna
Private Pond
Sleeps 2
Welcome to an exclusive sanctuary where luxury meets sustainability – Forester by Bourbon Ridge Retreat. Our new eco-luxe cabins redefine opulent vacation experiences. Designed for up to two guests, these extraordinary retreats offer a gourmet kitchen for culinary enthusiasts. The cozy living area, complemented by an electric fireplace, provides a perfect atmosphere for relaxation. Immerse…
More Details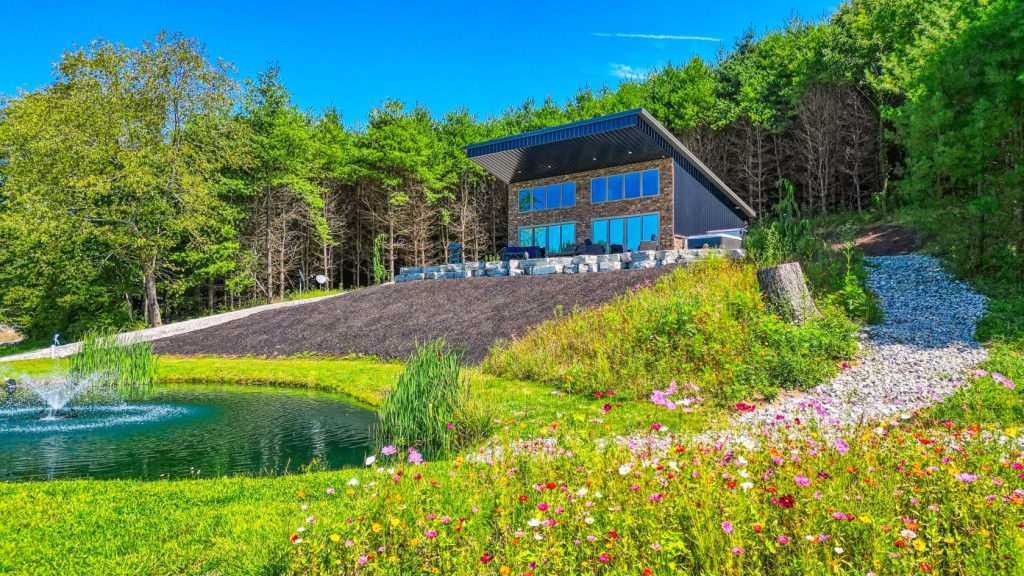 Willett Eco-Luxe Cabin for 2
Sleeps 2
Custom Shower
Gas Grill
Hot Tub
Infrared Sauna
Private Pond
Sleeps 2
Welcome to an exclusive sanctuary where luxury meets sustainability – Willett by Bourbon Ridge Retreat. Our new eco-luxe cabins redefine opulent vacation experiences. Designed for up to two guests, these extraordinary retreats offer a gourmet kitchen for culinary enthusiasts. The cozy living area, complemented by an electric fireplace, provides a perfect atmosphere for relaxation. Immerse…
More Details