Features
Sleeps 22
6 Baths
6-8 person hot tub
8 Bedrooms
Game Room
In-ground Pool
Theater Room
Availability
Jan 2022
Su
Mo
Tu
We
Th
Fr
Sa
01
02
03
04
05
06
07
08
09
10
11
12
13
14
15
16
17
18
19
20
21
22
23
24
25
26
27
28
29
30
31
Feb 2022
Su
Mo
Tu
We
Th
Fr
Sa
01
02
03
04
05
06
07
08
09
10
11
12
13
14
15
16
17
18
19
20
21
22
23
24
25
26
27
28
Mar 2022
Su
Mo
Tu
We
Th
Fr
Sa
01
02
03
04
05
06
07
08
09
10
11
12
13
14
15
16
17
18
19
20
21
22
23
24
25
26
27
28
29
30
31
Apr 2022
Su
Mo
Tu
We
Th
Fr
Sa
01
02
03
04
05
06
07
08
09
10
11
12
13
14
15
16
17
18
19
20
21
22
23
24
25
26
27
28
29
30
May 2022
Su
Mo
Tu
We
Th
Fr
Sa
01
02
03
04
05
06
07
08
09
10
11
12
13
14
15
16
17
18
19
20
21
22
23
24
25
26
27
28
29
30
31
Jun 2022
Su
Mo
Tu
We
Th
Fr
Sa
01
02
03
04
05
06
07
08
09
10
11
12
13
14
15
16
17
18
19
20
21
22
23
24
25
26
27
28
29
30
In order to book your stay at Rush Resort, you need to be at least 30 years old. We may require valid ID upon check-in. Our facility is not available for after-prom activities, high school graduation, formal college parties, fraternity or sorority parties, or bachelor or bachelorette parties. All events held at Rush Resort are subject to owners/management approval. The maximum number of occupants is 22 and only registered guests of your party will have access to the property. No exceptions. Glass is NOT permitted so plan accordingly.
We require a $1000 security deposit for all reservations. This is not included with the rental fees associated with your stay. This security deposit is required 14 days prior to your check in date. However, we will not deposit the check until seven days before your arrival in order to verify funds. Deposits are usually returned to guests within five to seven business days after your departure. The security deposit will be conditionally, but happily, refunded.
More properties like Rush Resort Lodge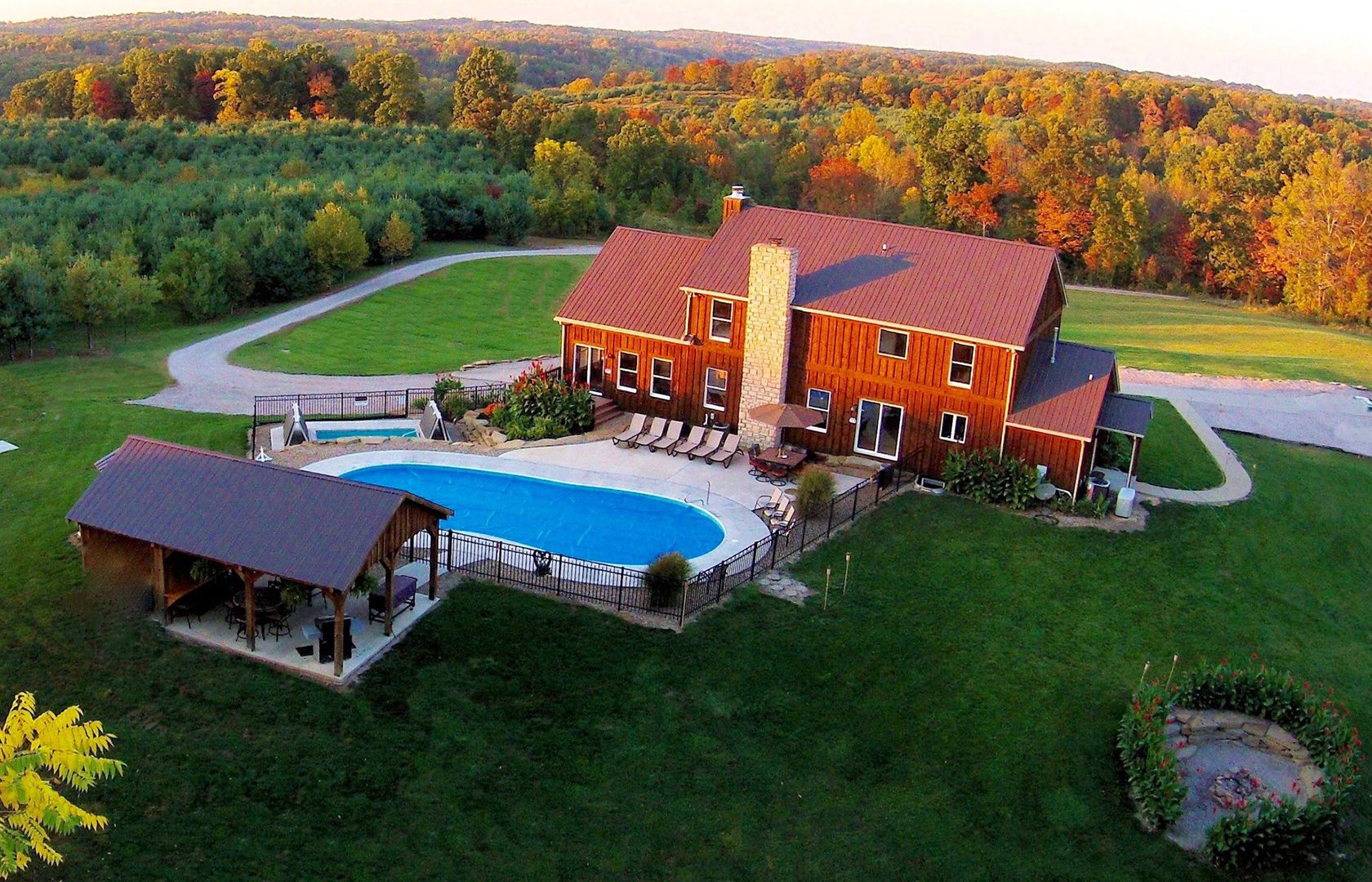 Maker's Lodge
Sleeps 24
16 person hot tub
4.5 Baths
7 Bedrooms
Fire Brick Oven
Game Room
In-ground Pool
Theater Room
Situated on 202 private acres, this property features the Makers Lodge, and the Bookers & Woodford cabins. The Makers Lodge can accommodate 24 guests, making it ideal for large family vacations and corporate retreats. The cabins can accommodate up to 4 guests, making them perfect for small families or a romantic getaway.
More Details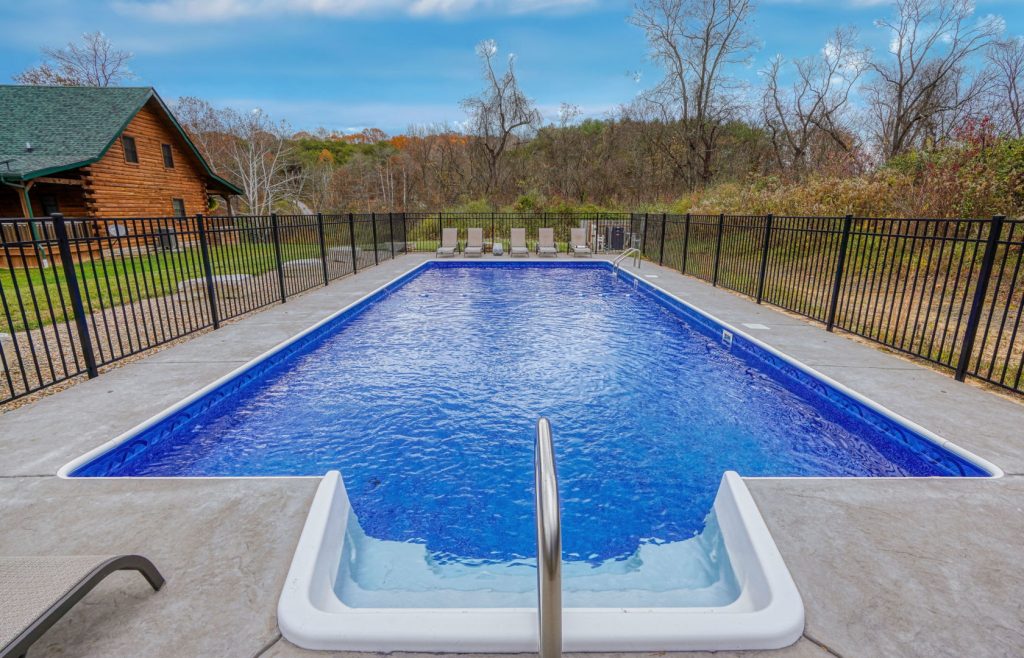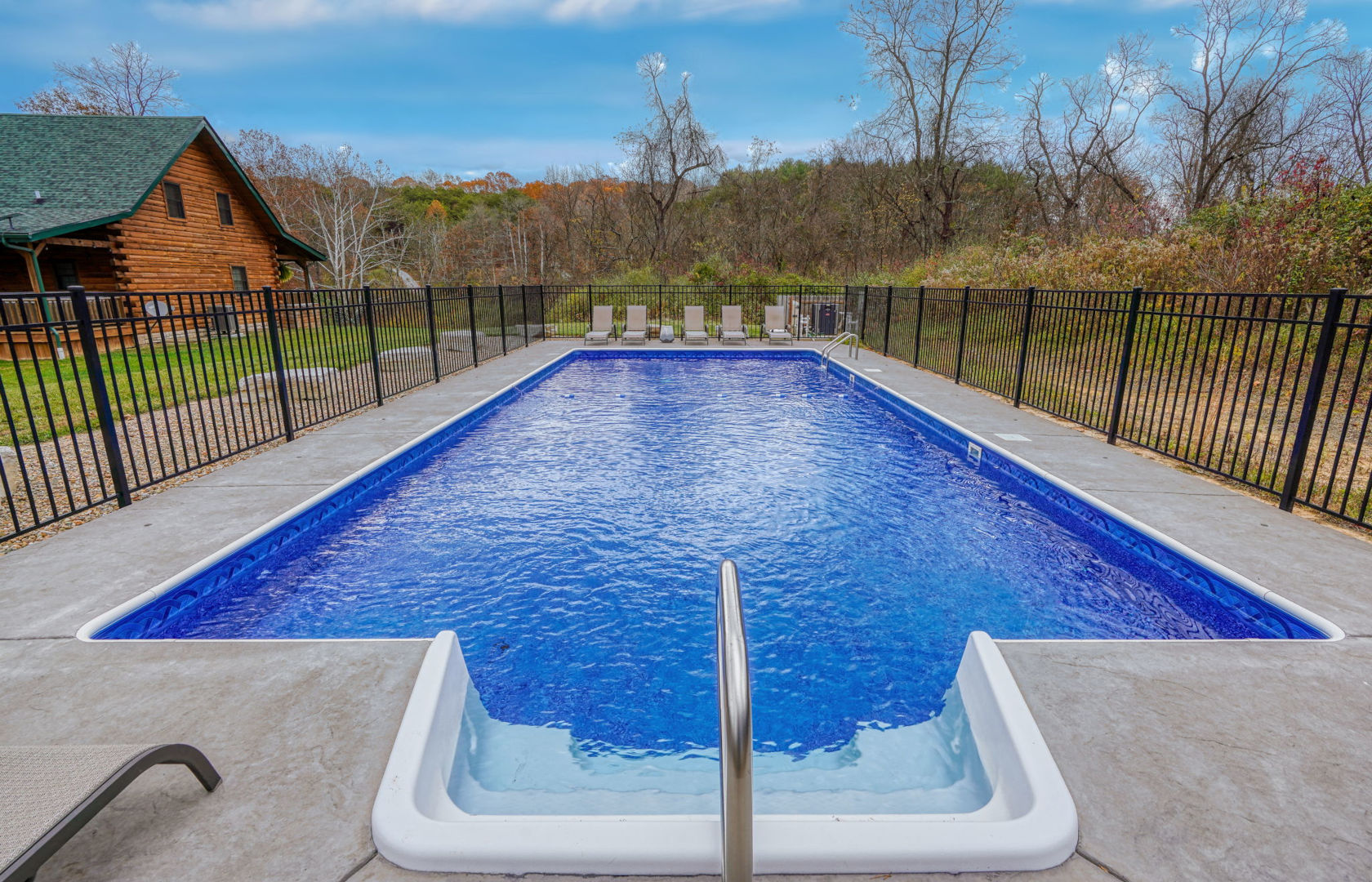 Lovely Breeze Lodge
Sleeps 16
5 Bedrooms
Heated Pool
Hot Tub
Indoor Fireplace
Outdoor Television
Wrap Around Deck
Hocking Hills newest luxury lodge for 2021, with 5 bedrooms & 3 baths. This luxurious lodge features an 18x40 heated inground pool surrounded by loungers, stunning landscape & custom fire ring. The lodge boasts a large wrap around deck with an 8-10 person hot tub, outdoor television, comfortable seating & so much more.
More Details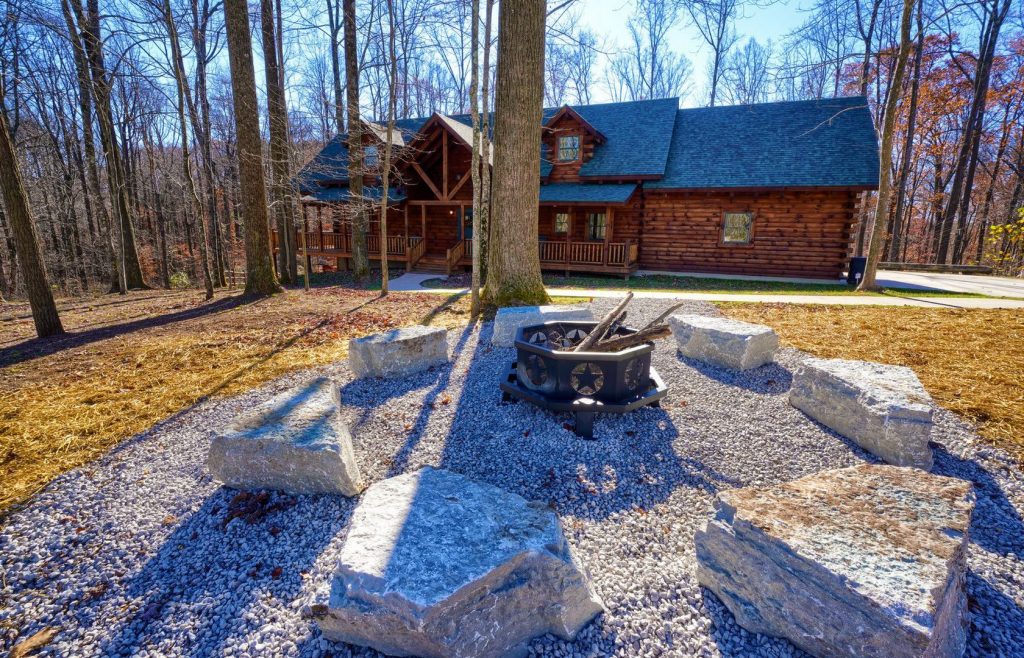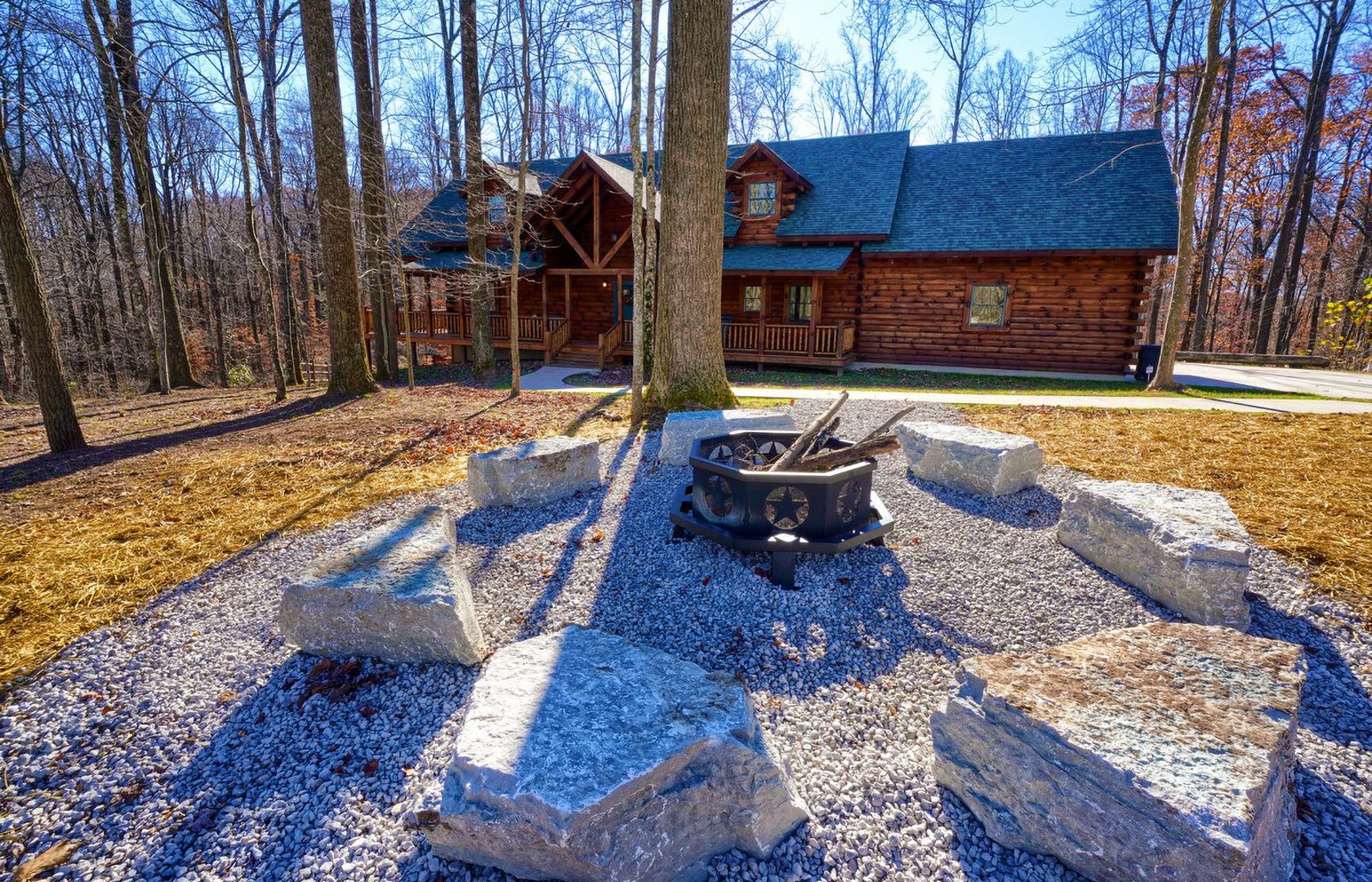 Treehouse Lodge
3 Bedrooms
3.5 Baths
8 Person Hot Tub
Game Room
Stone Seated Firepit
Nestled into the heart Hocking State Forest; minutes from Rock House, Old Man's Cave! Featuring an 8 person hot tub, Direct TV, wifi access, outdoor fire pit, outdoor fireplace & much more. The Treehouse Lodge is Hocking Hills newest luxury lodge, accommodating up to 12 guests, 8 if all adults. The lodge was custom built with authentic wood beams and gives you the true ambiance of The Hocking Hills.
More Details