Angel's Envy Lodge
Head away for a holiday like no other at Angel's Envy Lodge. The most recent addition to Bourbon Ridge Retreat's plethora of luxurious lodges, Angels Envy is yet another absurdly luxurious country retreat nestled in the heart of Hocking Hills' lush countryside.
Fusing rustic charm with modern amenities, Angels Envy is a 7,000+ square foot country house that comfortably accommodates up to 24 people.
With eight incredible bedrooms (5 bedrooms with King beds, 2 bedrooms with a Queen and one set of Twin bunk beds and 1 bedroom with three sets of Twin bunks beds) and six and a half fully equipped bathrooms, there's a reason this lodge has been named Angels Envy!It may be vast, spacious and fit to house a whole family or team of colleagues, but it's also warm, inviting and filled with personal, unforgettable features.
Features
Sleeps 24
16 Persons Hot Tub
6.5 Baths
8 Bedrooms
Indoor Outdoor Pool
Stone Seated Firepit
Theater Room
More properties like Angel's Envy Lodge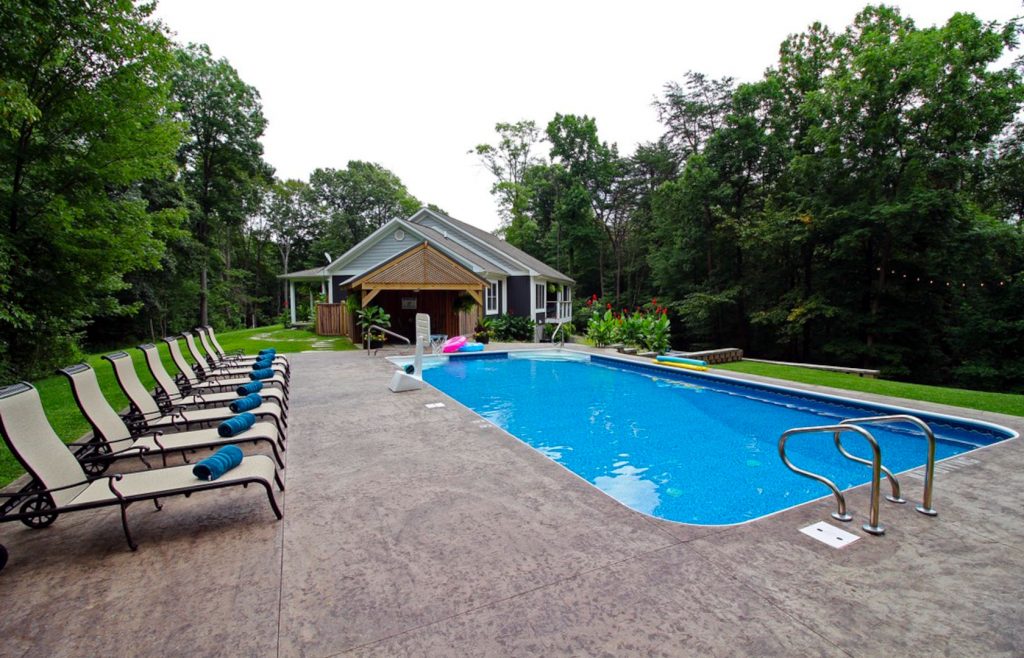 Webb Pointe Lodge
Sleeps 14
4 Baths
6 Bedrooms
8 Persons Hot Tub
Fire Ring
In-ground Pool
Indoor Fireplace
Theater Room
Webb Pointe provides mid size groups with a private and luxurious Hocking Hills vacation experience. A twist of modern comfort combined with the rustic elegance of the Hocking Hills makes for the first of its kind in the area and in the Ohio Luxury Lodging's Luxury Collection
More Details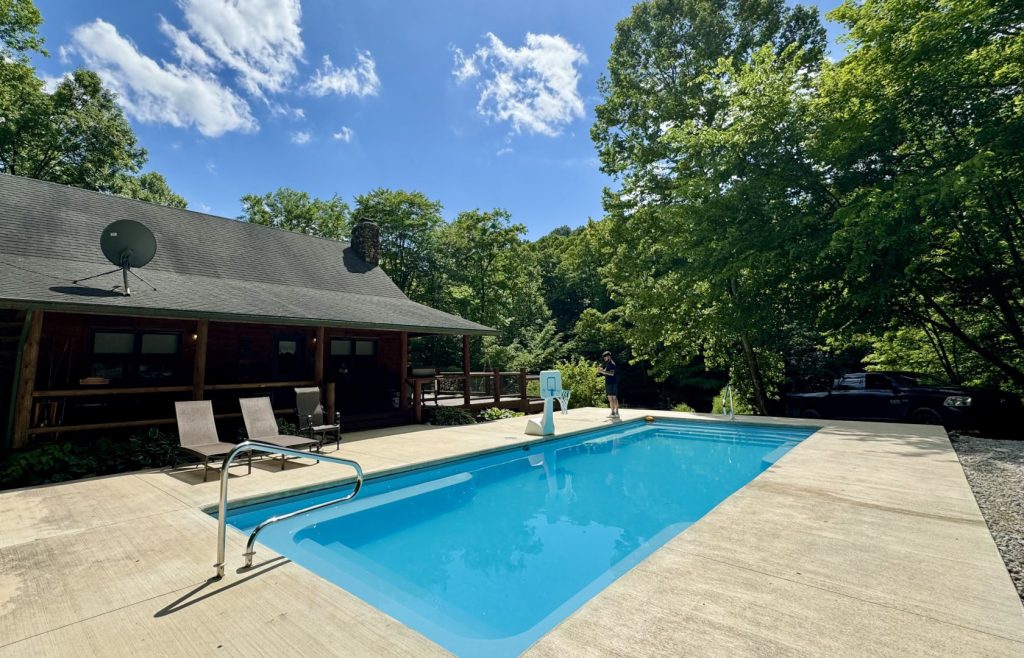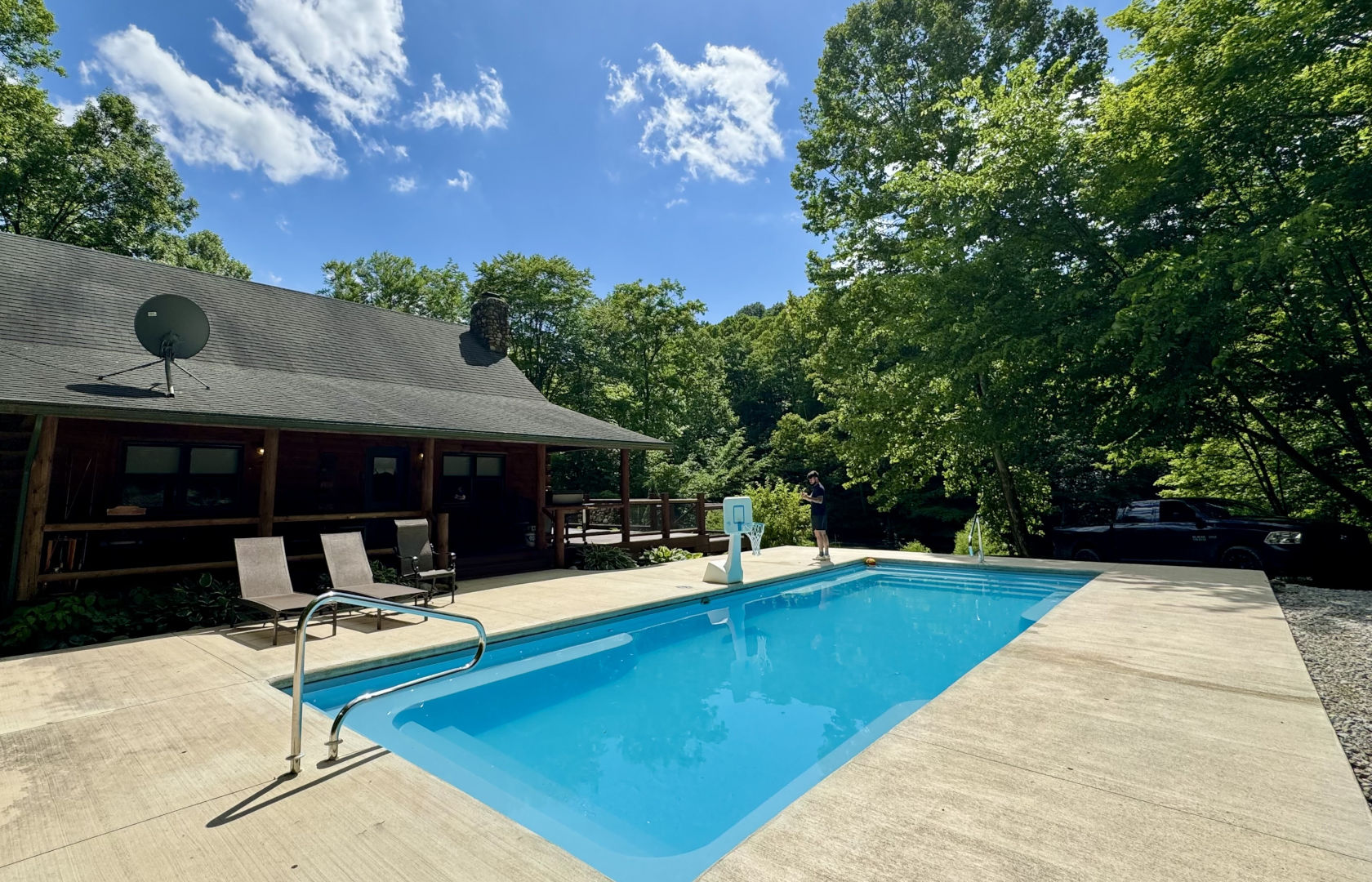 Ridgewater Lodge
Sleeps 12
3 Baths
4 Bedrooms
Fully Stocked Pond
Hot Tub
In-ground Pool
Outdoor Television
Theater Room
Nestled in the stunning Hocking Hills: we welcome you to experience our new and luxury Ridgewater lodge. Enjoy pure privacy with your group of up to twelve, ten if all adults. There's a gorgeous new home theater to show your favorite film. Everyone will enjoy this enchanting and serene getaway.
More Details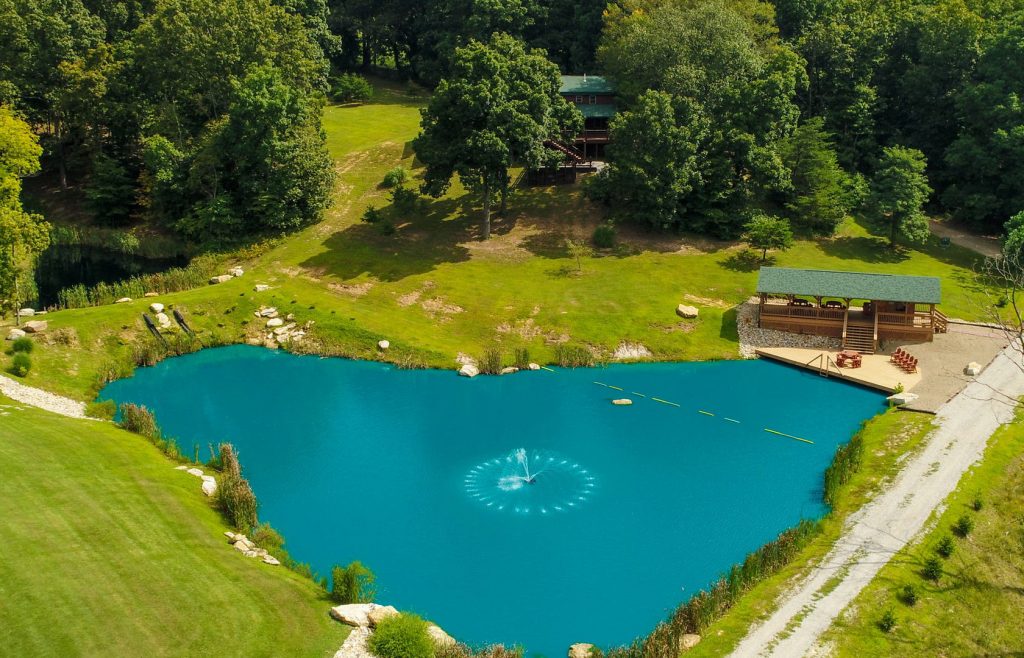 Kodiak Lodge
Sleeps 16
3 Bathrooms
5 Bedrooms
Fully Stocked Private Pond
Indoor Fireplace
Sleeps 16
Wrap Around Deck
The Kodiak Lodge by Autumn Leaf Cabins! Brand new for 2021, The Kodiak Lodge accommodates up to 16 guests, 10 if all adults. Spend your getaway relaxing on your private dock with your favorite book, or inside relaxing by the fireplace.
More Details