We didn't want to go home!!!
We just our 1st annual moms' getaway at Laurel Run and we'll DEFINITELY be back!! Fabulous amenities and wonderful staff! We didn't want to go home!!!
Definitely recommend!!
Spent a relaxing weekend at Laurel Run Lodge. Everything was wonderful: the amenities, the scenery, the staff. Spacious yet cozy, with everything you need for a weekend away. Would definitely recommend!!
Excellent place to stay!
Bourbon Ridge Retreat is an Excellent place to stay! We hosted a staff retreat here and it was ideal for work as well as relaxation! Gorgeous home and exceptionally clean! Would highly recommend it, this was our second stay here and we will be back
Amazing house
Amazing house, gorgeous outdoor space and memories made for a lifetime! We are already booked for next year!
We would definitely return!
We stayed at the Lodge the last week of July 2015. The place is awesome. Well designed and spacious. The pool, hot tub and movie room were a favorite of kids and adults alike. The staff was great as well. We would definitely return!
Perfect size for our group
We have stayed at this lodge for the past 3 years, it is the perfect size for our group. The space outside is wonderful and the amenities couldn't be any better. The attention we receive from the property manager and team is over the top, we feel welcomed every year and like we are family.
So relaxing!
Our little family of four stayed at the Woodford cabin for long weekend but would have loved to stay longer! The grounds were beautiful and the accommodations were amazing! We would wake up have our coffee, breakfast, leave for a nice long hike in Old Man's Cave, come back and let our boys play in the pool or go fishing. The movie room is a fun perk as well, our boys thought that was great as well as talking with Matt every morning ha! We can't wait to visit again, so relaxing!
Fantastic!
We had our corporate retreat at the lodge and it was fantastic! The pizzas in the pizza oven were delicious and a fun team project. The movie theatre was actually perfect for our all day meetings because we used it as a big computer screen that everyone could easily see. Most of the execs went hiking in the late afternoons for an hour or so and really enjoyed the beauty of Hocking Hills. Matt was great to work with and very helpful if we need anything. Thanks for the great retreat! We'll be back.
Loved It!
My husband and I wanted our honeymoon to be close but still feel like we were being fancy and Bourbon Ridge Retreat was just that! We loved and were spoiled with all the amenities that was offered. The cabin was everything we wanted for our stay; cozy and classy. We used the grill outside and enjoyed the fireplace outside as well as the pool/jacuzzi. It was amazing and we didn't want to leave. We will certainly be back next year for our one year anniversary!
More properties like We didn't want to go home!!!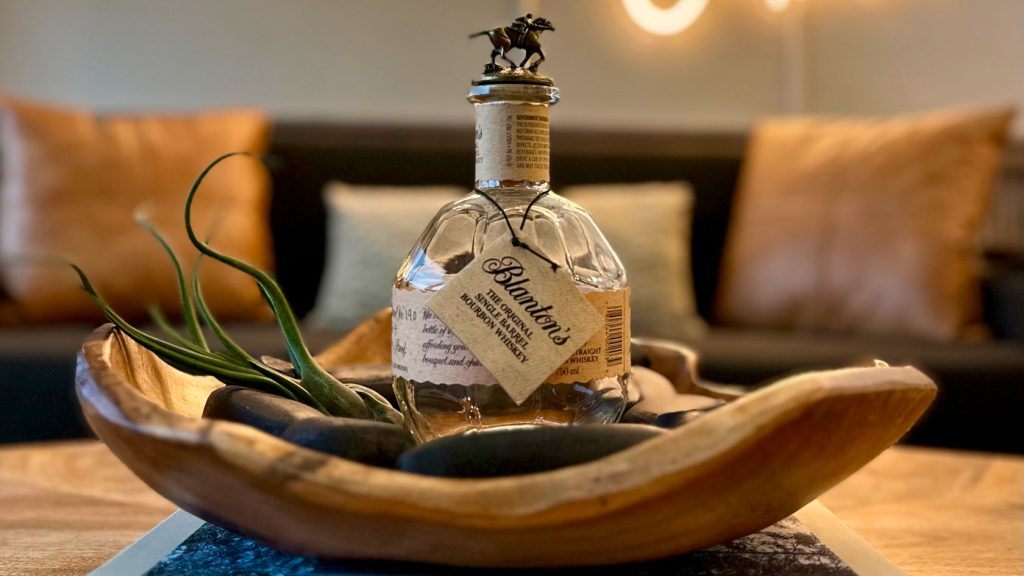 Blanton's Eco-Luxe Cabin
Sleeps 2
Custom Shower
Gas Grill
Hot Tub
Infrared Sauna
Private Pond
Sleeps 2
Welcome to an exclusive sanctuary where luxury meets sustainability – Blanton's by Bourbon Ridge Retreat. Our new eco-luxe cabins redefine opulent vacation experiences. Designed for up to two guests, these extraordinary retreats offer a gourmet kitchen for culinary enthusiasts. The cozy living area, complemented by an electric fireplace, provides a perfect atmosphere for relaxation. Immerse…
More Details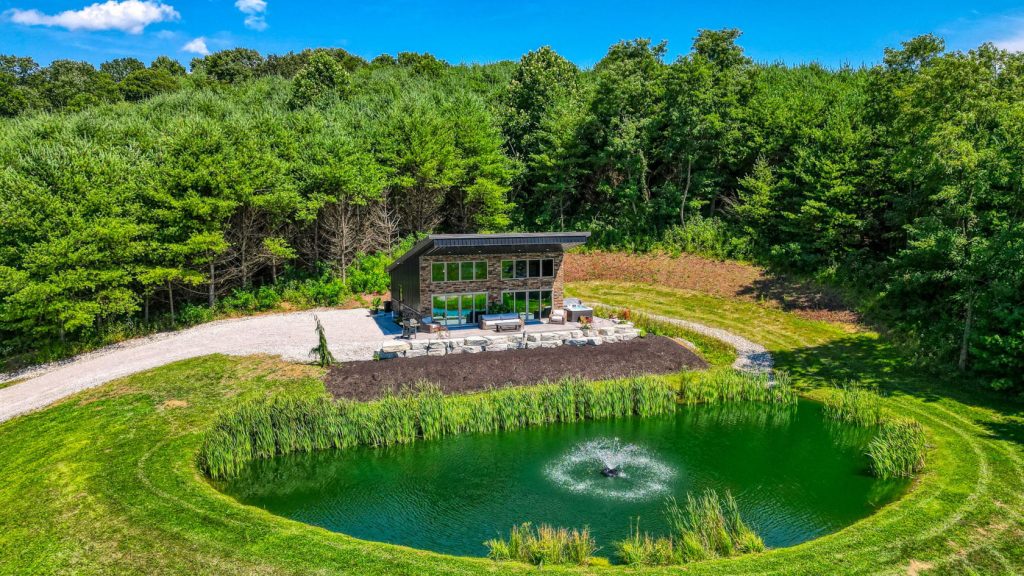 Forester Eco-Luxe Cabin for 2
Sleeps 2
Custom Shower
Gas Grill
Hot Tub
Infrared Sauna
Private Pond
Sleeps 2
Welcome to an exclusive sanctuary where luxury meets sustainability – Forester by Bourbon Ridge Retreat. Our new eco-luxe cabins redefine opulent vacation experiences. Designed for up to two guests, these extraordinary retreats offer a gourmet kitchen for culinary enthusiasts. The cozy living area, complemented by an electric fireplace, provides a perfect atmosphere for relaxation. Immerse…
More Details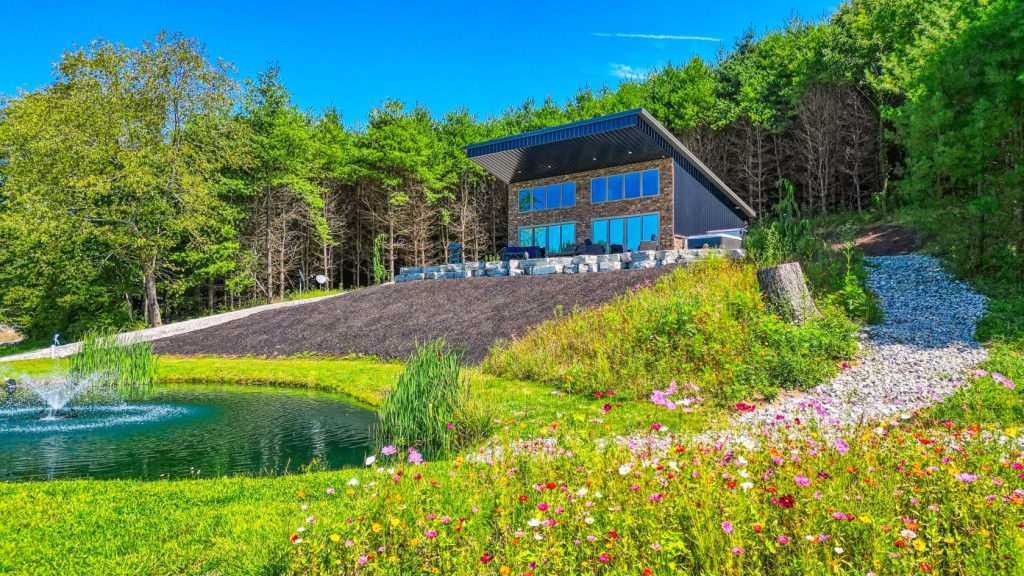 Willett Eco-Luxe Cabin for 2
Sleeps 2
Custom Shower
Gas Grill
Hot Tub
Infrared Sauna
Private Pond
Sleeps 2
Welcome to an exclusive sanctuary where luxury meets sustainability – Willett by Bourbon Ridge Retreat. Our new eco-luxe cabins redefine opulent vacation experiences. Designed for up to two guests, these extraordinary retreats offer a gourmet kitchen for culinary enthusiasts. The cozy living area, complemented by an electric fireplace, provides a perfect atmosphere for relaxation. Immerse…
More Details